Logo Design

Starting by designing my own logo, I have gone on to design logos not only for other small businesses but for specific projects, products and websites.
BS Graphics Logo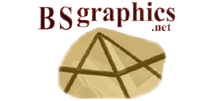 This of course is my logo. I designed it myself and it is based on the original home page of this site. I have since changed the look of the site but originally the front page contained a picture of a room with a glass ceiling. The logo was the top point of the ceiling.
Kitsap Art Logo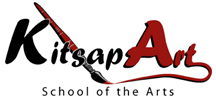 A logo designed for a children's art school. The school changed its name and needed a new logo designed. The owner of the school described her idea of what she wanted the logo to look like and I brought it to life.
That's Entertainment Logo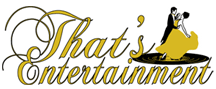 This logo was designed for an event planner. We started with the idea that the look should be elegant. I created several different logos with this in mind and the client chose this one.
Superior Auto Logo

This logo was designed from scratch with little input from the client. The client wasn't sure what he wanted so I designed several logos of differing styles. The client then selected one of those and I designed several more logos staying within the style of the first one he chose. Through this process we came up with this logo.
SCI Construction Logo

This was designed for a small construction company. The client wanted to incorporate a tool box with some tools in it. I showed him several designs changing the tool box and tools to his specifications.
HTM Construction

This was designed for a small construction company. The client asked for a logo but had really no idea how he wanted it to look. I presented him with many different designs of which he selected this logo.